Meet Dr. Marc Fruithandler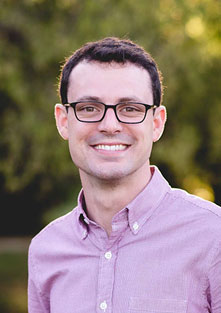 Howdy! I'm Dr. Marc Fruithandler- you can call me Dr. Marc. I take great pride in the quality of the orthodontic treatment I provide. I have realized that good, carefully planned orthodontic treatment can do a lot more than just "line up" a person's teeth. When done correctly by a professional who stands behind his or her work, orthodontic treatment can help people grow in confidence, increase chewing efficiency, protect the health of the gums and joints, and provide long-term stability for a healthy bite.
Dedication to Excellence
Bachelor of Science, Molecular & Experimental Nutritional Sciences – Texas A&M University
Doctorate of Dental Surgery – Baylor-Texas A&M College of Dentistry
Master of Science in Dentistry and Certification in Orthodontics – Louisiana State University School of Dentistry
I have an affinity for health care and, particularly, our ability to heal and help the human body. My interest in being "hands-on" with patient care eventually lead me to the dental field. I'm a "people-person" at my core, so I gravitated toward orthodontics not only because of the intellectual challenges of the specialty, but also the direct interaction with such a fun group of patients.
I have a firm belief that excellent results cannot be attained with compromised principles, and I carry that into my treatment philosophy. I grew up in Coppell, Texas and continued on to Texas A&M University, graduating from the College of Nutrition with a specific track for Molecular & Experimental Nutritional Sciences. I then graduated from Baylor College of Dentistry in Dallas, Texas on the Dean's Honor Roll, joined the Christian Medical & Dental Association, and was inducted into the Omicron Kappa Upsilon Dental Honor Society. My wife and I then made the trek out to New Orleans, Louisiana for my specialty Orthodontic residency at LSU School of Dentistry.
I am also a Board-certified orthodontist through the American Board of Orthodontists, a distinction that only one out of every three orthodontists attain.
Professional Affiliations
Outside the Office
I'm a native Texan, although my family did a short stint in Maidenhead, England while I was young before moving back to Coppell, Texas. I met my amazing wife, Emily, in dental school. She graduated from the University of Arkansas with a Bachelor's in Biology and then got her Doctorate the same year I did at Baylor College of Dentistry. I love a cup of coffee and a conversation, so when you inevitably see me in a coffee shop around town, please stop and say hi! Despite their woes on the field, I love my Texas A&M Aggies football team as well as pretty much every professional Dallas sports team. My wife and I love travelling, love to engage in other cultures, and love to try new foods. We attend Resonate Life Church in Lucas, Texas. We love being part of this community. The most rewarding part of my life is to see the improvement I can bring to the lives of my patients.
Personal Attention
My passion is to improve the lives of my patients and I strive to make that obvious in my work. My expectation is that each and every patient receive the highest possible quality of care in an environment that is dedicated to their happiness and well-being. My goal is not just to straighten teeth, but rather hold ourselves to a higher standard by giving our patients comprehensive, customized treatment that results in healthy teeth, gums, bones, and bite. I am excited by learning and therefore regularly attend continuing education events every year. The most rewarding part of my life is to see the improvement I can bring to the lives of my patients.